For more information regarding the relationship between the Reflections and Dark Reflections Series (as well as a suggested reading order) please go here.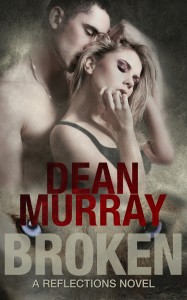 Broken
Adri Paige's arrival in Sanctuary thrusts her into a dangerous, shadowy world most people don't believe exists, and places her in the middle of a war between darkly handsome Alec Graves and charismatic Brandon Worthingfield that threatens to consume the entire town.
On the surface, both Alec and Brandon are nothing more than average high-school guys, but as Adri is pulled ever more deeply into their conflict she realizes that one of them wants to kill her. Adri needs to decide who to trust before her time runs out once and for all.
Get your copy of Broken today!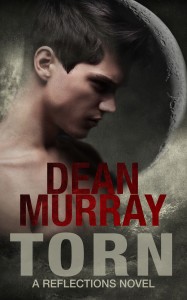 Torn
Shape shifter Alec Graves has spent nearly a decade trying to keep his family from being drawn into open warfare with a larger pack. The new girl at school shouldn't matter, but the more he gets to know her, the more mysterious she becomes. Worse, she seems to know things she shouldn't about his shadowy world.
Is she an unfortunate victim or bait designed to draw him into a fatal misstep? If she's a victim, then he's running out of time to save her. If she's bait, then his attraction to her will pull him into a fight that'll cost him everything.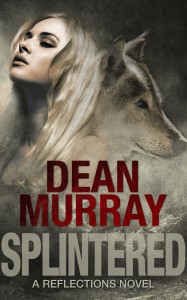 Splintered
Most girls would have killed to be in Adri's shoes, in fact several people think that's exactly what she did. Of course life with a pack of shape shifters isn't quite what she expected. The time with Alec is great, but now that the rival pack is out of the picture, Alec's wolves are all starting to turn on each other, and Adri is finding there is less and less she can do to help hold the pack together.
Alec's determination to keep her at arm's length physically is just as frustrating as always, but his ongoing refusal to explain the larger world the pack is operating in is starting to become more than just something that keeps Adri up at night. It's starting to look like something that could get them all killed.
Get your copy of Splintered today!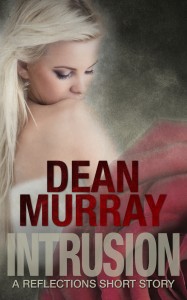 Intrusion
Jess awoke to a world she doesn't really understand, hounded by impulses that are quite literally more than any human could be expected to control.
It's painfully evident that her friends and family are doing everything they can to help her regain her footing, but she can't help resenting the fact that none of them lost as deeply as she lost in their last confrontation with the Coun'hij.
More than anything she wants to turn to Alec for help. The alpha of the pack should be a constant source of strength and reassurance, but in his own way he's nearly as damaged as she is. What's worse, a new threat has just arrived in Sanctuary and Jess is starting to wonder if Alec will sacrifice her as the weakest link in a crippled pack.
Get your copy of Intrusion today!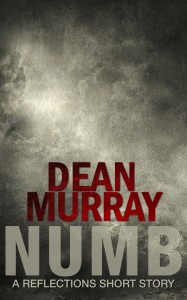 Numb
Adriana Paige didn't see her breakup with Alec Graves coming any more than he did, but at the time she couldn't see any other way to stop him from turning into some kind of monster. For weeks now she's been haunted by the worry that she made a terrible mistake, but she's thousands of miles away from Sanctuary now and there's nothing left but to try and soldier on.
Alec Graves had just finished standing off the single most dangerous group of shape shifters in the world when Adri told him she was moving away. He'd always known that being the alpha of his small pack would come with costs, but he never imagined that losing Adri would be one of them.
Alec and Adri are two damaged hearts with one thing in common. They would both give almost anything to be free of their pain. They just want to be numb.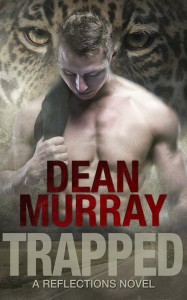 Trapped
Kristin has always been firmly grounded in reality. Trading in small-town Idaho for an Ivy-League school wasn't going to be an easy proposition and making it happen wasn't going to leave her time for unnecessary things like crushes on boys.
Kristin is about to find out that all of the creatures she thought were nothing more than myth are actually quite real. One of the worst of them is after her, an unstoppable killing machine that will chase her across a continent.
Kristin is completely out of her depth. Her one hope is a mysterious guy with dangerous skills and a dark past. He's the kind of guy that Kristin knows she shouldn't get involved with, but as their attraction grows it becomes apparent that being with him is going to require an even bigger sacrifice than she realized.
Get your copy of Trapped today!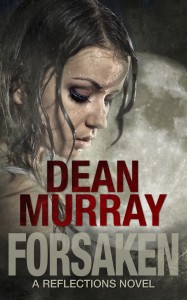 Forsaken
The power he needs to protect his friends and family is just outside of Alec Graves' reach. The dominant shape shifter pack in North America is circling like vultures and there are other, more savage opponents approaching in the distance.
Given the danger he's in, Alec doesn't have time for a broken heart, but Adri's departure has left him barely able to function. The pressures inside his pack are building to lethal levels and for the first time in his life, he's not sure he can walk the path that honor demands of him.
Walking out on Alec was the hardest thing Adri had ever done, but she didn't bargain for the long-term impacts leaving him would involve. Her inability to get past her feelings for him is starting to impact nearly every aspect of her life, and soon it will start affecting her mother.
Even more concerning, she now knows what the darkness really hides. Dangers she thought she'd left behind in Sanctuary are stalking her again, but this time Alec's pack isn't in a position to protect her.
Get your copy of Forsaken today!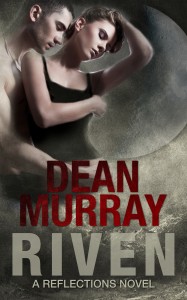 Riven
Adri is the happiest she's ever been, but a noose is slowly tightening around the entire pack. Alec is more powerful than ever—as his victory in Chicago demonstrated—but despite that the Coun'hij has the perfect tool for killing him and shattering his pack.
Puppeteer is stalking everyone Adri holds dear, closing in with an army of bestial creatures who are immune to Alec's special ability. Alec needs to buy himself time to secure allies, and make good on his promise to restore the monarchy if any of them are going to survive, but that is going to require sacrifices from the entire pack—and Adri most of all…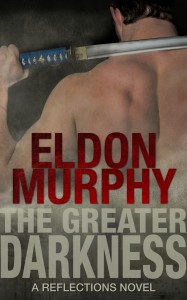 The Greater Darkness
Something powerful is stirring in the darkness. Something so ancient that even creatures who've been alive for hundreds of years have long since discounted this new threat as nothing more than myth.
Geoffrey knows even less than most about this rising menace. His memories were all violently ripped away from him, leaving nothing of his past but dreams containing haunting glimpses of a beautiful girl.
A chance encounter offers up a possible link to his past, but forces beyond his control are threatening to push him into the middle of a conflict that could sweep away everything, and everyone he's been fighting so hard to protect.
This time, saving the girl may very well cost Geoffrey his soul.
Get your copy of The Greater Darkness today!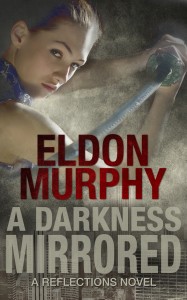 A Darkness Mirrored
Geoffrey has been called a lot of things: warrior, werewolf killer, slave, lover…vampire…soulless. They are all the truth. He's killed hundreds, possibly even thousands of people without a single regret, but that's only part of the truth.
This is the story of the one and only person who called Geoffrey father, the story of an orphan that Geoffrey took in and raised, the girl who would become the woman that he would sacrifice everything for.
This is Lucy's story.
Get your copy of A Darkness Mirrored today!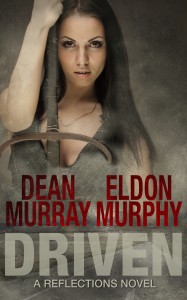 Driven
Just when it appeared Jasmin was finally going to be able to fix things with Ben, mentalist vampires put him in a coma.
Jasmin thought she was willing to pay any price to save the one and only guy she's ever loved, but this time the price for rescuing Ben may be too steep—even for her.
Get your copy of Driven today!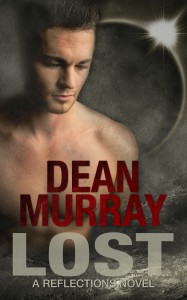 Lost
I felt like I'd lost everything. My home, my girlfriend, my friends, they were all washed away by a group of shape shifter thugs who were determined to keep their boots on the throat of every wolf and hybrid in North America.
Graves Manor being burned to the ground was the last straw. I was relieved when Alec, the leader of our pack, told us to scatter and go to ground while he worked on a plan that would allow us to fight back against the hybrid enforcers who had come so close to killing us.
I thought Ash, Kristin and I were in for a few quiet weeks. I didn't realize one of my companions was a ticking bomb or that the other was hiding a secret that was going to change the world as I knew it.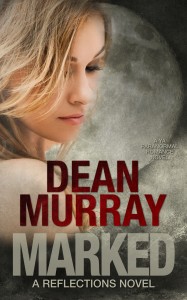 Marked
Happily ever after takes a lot more effort than they let on in fairytales.
Adriana Paige thought she was getting married. Days before the wedding, shape shifters and werewolves tore through the estate killing and burning.
Their forces once again outnumbered, pack members scattered and locked in their own battles, Adri turns to Alec for protection and leadership, but Alec faces even more sinister forces than ever before.
Adri needs to find the strength required to wage a war across an entire continent. If she fails, Alec and everyone else she cares about will be killed before her eyes.
This time Adri must become the alpha.
Get your copy of Marked today!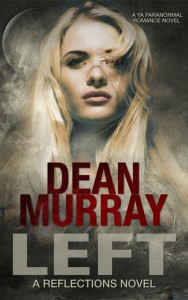 Left
I spent five hellish years in a constant state of fear, convinced that we were only a heartbeat away from being destroyed by a larger pack of shape shifters.
Just when it looked like we'd won, an even bigger group of thugs stepped in, and this time I ended up as one of the casualties.
I lost all of my memories, everything that made me the person I was back then, and became a stranger inside my own home, uncomfortable with everyone from my father to my boyfriend.
I thought Wyatt's arrival was the lifeline I'd been looking for, but I had no idea just how  dangerous his secrets were.
My name is Jessica Engel and this is my story.