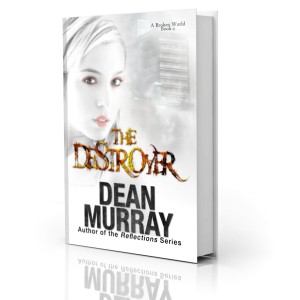 As seems to be the case more often than not these days, I'm a few days behind getting new developments posted to my blog, but I just wanted to let anyone who hasn't signed up for by mailing list know that The Destroyer is now live at all of the major retailers!
The Setup:
They armored Skye's body and taught her how to kill, but didn't do anything to shield her heart.
They injected her with nanites to make her faster and stronger, but that didn't make her ready to meet Brennan.
She arrived expecting to find a despot—heir to a failed system of thinking—and instead found a visionary intent on rebuilding the world.
Now, with Skye's masters poised to destroy Brennan's city, she will be forced to turn her skills against the very people who trained her. Only she can save the man she loves and the dream he's trying to realize, but doing so may very well destroy her.
Pick up your copy today at:
Amazon, iBooks, Google play, Barnes & Noble Nook, Kobo, Smashwords
To celebrate the release of The Destroyer, (and to say thank you to all of my amazing readers), I'm giving away 9 hardbacks from Cassandra Clare's Mortal Instruments and Infernal Devices series. You can enter to win here: but you'll want to hurry, the contest ends soon.