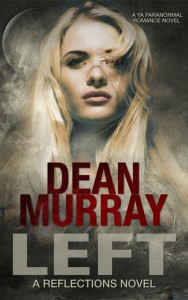 I'm trying to do a status update with every book launch (so that I can link to it in the release email rather than putting a bunch of extra information in the body of the email), and it's almost time for Left to go live, which means that I need to get another update written and posted.
This time I want to include a 2015 in review aspect to the post.  2015 was a critical year in that in spite of Katie's apparent willingness to continue to let things slowly build, I felt like she'd had to put off too many dreams for too long. I decided in 2015 that the book income needed to cover our living expenses or I would need to go back to a day job in order to make sure that we could provide for baby #3 whenever it arrived.
The numbers are in, and in addition to writing more than 495k new words, we spent more than 4 times as much on advertising as compared to the year before, which drove a 60% increase in book sales. That's not quite as good as it sounds given that we still had to pay for the aforementioned advertising, editing, and all of the other normal business stuff like web hosting, but it meant that we managed to end the year having put money into savings for the first time since we quit to write full-time more than 3 years ago.
We hit my personal threshold for being able to continue writing full-time, and Katie seems happy with the results, which means that I get to keep telling all of the stories that seem to be piling up inside my head much more quickly than I can get them out. The trick now is just making sure that we can do that well for 2016—something that has me more than a little nervous given just how hard I worked last year and how little writing I actually got done, but that's a feeling that I'm sure most of you can relate to in some form or fashion. Life is full of uncertainties and all we can do is work hard, be smart about where we're spending our time, and try to leave enough wiggle room in our plans to cope with the curve balls that inevitably get sent our way.
2016 so far hasn't looked very much like I thought it would. I set a new-year's resolution of writing a million words in 2016 because I figured that was the best way to make sure that my readers got the books they've been waiting for, and then promptly got sucked into what has felt like an endless round of print proofing.
One of our big goals for 2015 was to get all of my books out in print so that we could more actively pursue relationships with independent bookstores. I ended up focusing on other projects for most of 2015, but with everything that Katie was getting done in the last half of January, it was looking like we just might manage to get caught up with getting print editions out for the first time ever—but only if I got busy laying out and proofing so that Katie could stay busy with the covers.
Just as it looked like we were getting to where we could see the end of the tunnel with regards to the print versions of the Reflections books, my desktop computer went kaput and I came down with the cold that Daughter #1 brought home from kindergarten. It was a disappointing week or so which has meant that I didn't get anywhere nearly as much writing done so far this year as I planned on.
In some ways being sick for the better part of a week might have been a good thing though, because it forced me to slow down and think about the bigger picture again (something that I often don't do enough of). Recently I've been trying to do a little writing 6 days a week month in and month out, but that's not how I used to work. Before this most recent change to my writing process, I went for more than two years alternating writing one month and doing editing, marketing and admin the next month. It was a pretty good system that resulted in me writing 6 books a year, but even more than that, it let me focus on writing to the exclusion of almost everything else, and it let me feel okay about getting to some of the necessary but less fun aspects of business that have been falling by the wayside lately.
As a result of all of that, I've decided to go back to my old schedule in the hopes that it will keep me fresher and working more efficiently. It's too soon to say for sure what that will do to my overall writing productivity. I have more recurring administrative stuff now than I used to deal with (emails, marketing, just staying on top of so many books), and the increase in sales in 2015 still wasn't enough to let me hire a part-time administrative assistant to get to all of the stuff that seems to get in the way of actually sitting down and writing.
On the plus side, I've started dictating all of my stuff since the last time I was working my alternating monthly workflow, and I can dictate much more quickly than I can type. I seem to end up spending some extra time on the editing side of things, but that may be enough to offset some of the extra administrative overhead I'm dealing with.
It's possible that I'll end up getting a little bit less written in 2016, than I did in 2014, but if I can hit 600k words this year rather than the 495k I did in 2015, that will still be a massive improvement.
Now that I've buried the lead, I'm happy to announce that Left will go live on the 12th of this month, and that the following books all have print versions live with the new branding:
Broken, Torn, Trapped, Forsaken, Riven, Driven, Lost, Marked, Bound, Hunted, Ambushed & Shattered.
The four Guadel Chronicles books need reworked (I did the back covers instead of having Katie do them, so they aren't as pretty), but the old versions are still available in the normal places.
Burned, Splintered, The Greater Darkness, and A Darkness Mirrored all have print proofs winging their way to Utah, and hopefully I've got them all right this time so that I can approve them with the printer and have them show up at the various retailers rather than having to upload a new version and order another round of proofs.
Reborn, Immortal, Endless, Stone Heart, The Society & The Destroyer are all finally laid out and ready to go on my end, which means that as soon as Katie gets the wraparound covers squared away I can load them up and order proofs.
Doing the wraparound cover for a new series is always a little challenging because there are a few dozen tiny decisions that have to be made with regards to everything from the typography on the spine to the background image on the back cover, but once we get all of that figured out, it seems like Katie can polish off a new print cover every day or two. Hopefully that means that we'll be able to at least get the proofs ordered and headed our way by the end of the month, so that I can put the two or so hours per book required into checking the physical proofs.
Hopefully the print books ultimately help contribute enough extra sales that we'll be able to justify bringing an assistant onboard sometime this year so that I can spend more time in 2017 writing. I seem to be a year behind on the print and completed series goals we set in 2015, so maybe 2017 will be the year I finally hit a million new words written in just 12 months.